Behavioral & Environmental Enrichment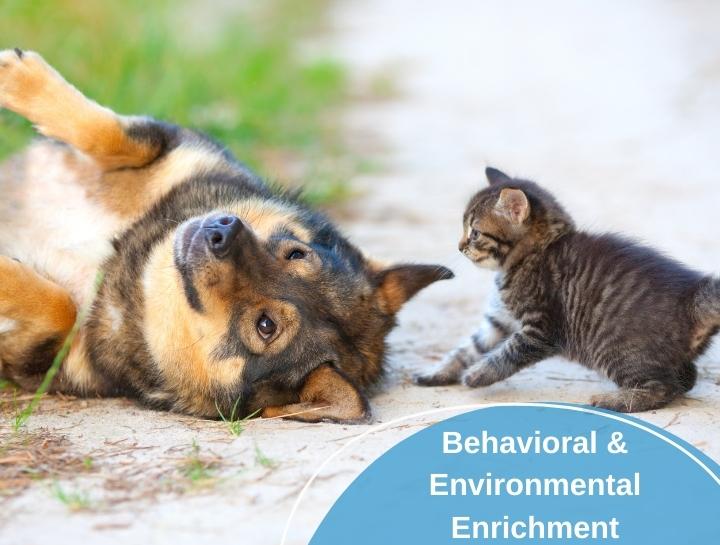 May 12, 2022

All pets require mental stimulation. Cats need to fulfill their instinct to hunt while dogs need toys to help alleviate boredom-related behavior issues. Ask us about what product would be great for your pet on your next visit!
Pro Tip: If you spend more time out of the house, your dog may exhibit signs of separation anxiety. Consider hiding treats or toys around the house to decrease boredom while you're away. Be sure to provide safe and durable toys to channel their natural instincts to chew.
Pro Tip: Entertain your cat's natural instincts by using toys that encourage them to jump and run. Cats especially need to fulfill their instinct to hunt. Provide interactive toys that mimic prey like a laser pointer or feathers on a wand.
Pro Tip: Be sure to spend at least 15 minutes a day playing with your cat to keep them active and at a healthy weight. Dogs need daily exercise to stay fit, but the requirements vary. Ask us what activities are best for your pet!
Did you know we offer pet food curbside? A pet's nutritional requirements vary. We're happy to recommend a high-quality and nutritious diet for your pet, and advise you on how much and how often to feed him or her.
Need more tips? Call us at (248) 887-3755 with any questions or to schedule your pet's annual wellness appointment.